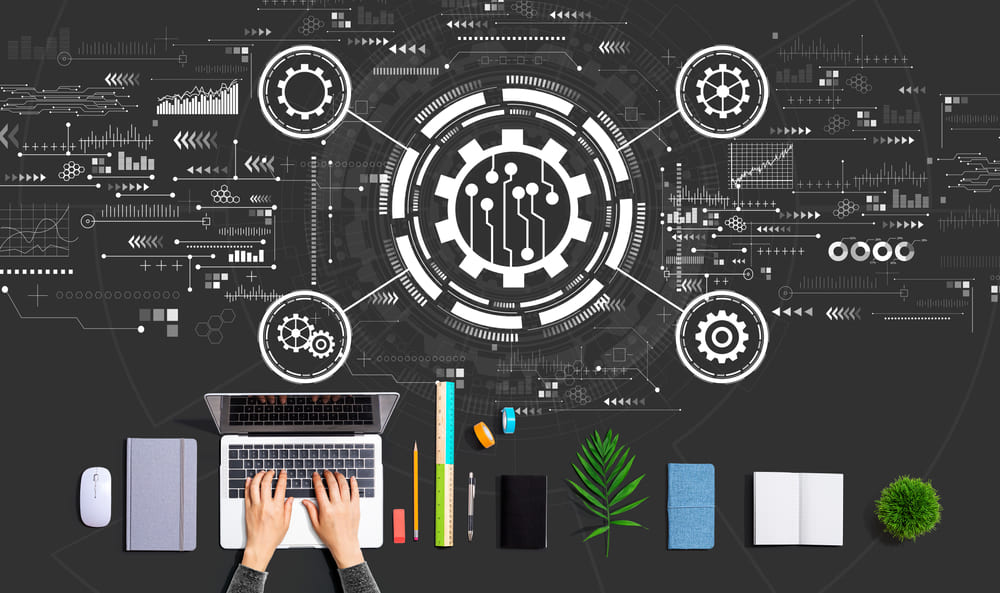 Lead generation is something that not every person walking down the road would know, even if they've got their heads glued to their mobile phones. Leads are what basically run the business and are the crux around which the totally hyped "best digital marketing service in london" revolves around!
What do you think the guy with the hotdog outfit does outside a hotdog joint?
He is simply generating leads! But in a more physical manner, whereas digital marketing guarantees leads that come from behind a screen! Leads are what even the best digital marketing service in London is providing!
Leads are basically your potential customer!
Leads are what will bring in the flow of revenue and leads are what make a business grow. Lead generation whereas is the art of creating interest for your product or service among potential leads. Any person walking by your shop can be your lead, and lead generation is basically compelling them to enter your shop by showing a product or service that person is interested in. Tapping this side of your lead is lead generation.
Leads once generated can be given an overview of the products and/or services you provide in order to "convert" them! Converting a lead is, in the easiest of terms, making them your customer. This is what "lead generation" leads to and is what the best digital marketing service in London would provide upon stating that term.
If you feel that it ends here then you are wrong! Lead generation is not child's play and takes quite some effort. Capturing the interest of a person online sounds really easy but requires heavy insight on whom the basic target customer is. Lead generation is near too impossible if the target audience is not defined. Every product has a particular customer base to which it can be pitched and sold.
Generating interest in people is lead generation and the next thing that follows is placing these potential leads in your sales funnel. A sales funnel is the process of taking your potential customer through the buying process and consists of many different stages such as the top, bottom, and middle, and each of these heavily depends on your business model. Coming back to lead generation, it can be further broken down into two different types, i.e. inbound lead generation and outbound lead generation.
Both basically mean the same thing, generating leads, but the pivot point is where the lead is being generated from. Inbound lead generation happens among the targeted customers and has a huge side for targeted content marketing, whereas outbound lead generation has the business approach customers who it feels is relevant for their product and isn't a targeted customer. Inbound lead generation has grown significantly in the B2B sector and has its own reasons for growth and is much more beneficial than its sister term.
Both lead generation techniques have a promising future and can help any business, rise in its ranks!
E-commerce is among the most growing sectors in the world and so is the digital sector and is continuously revolving around lead generation and a firm should keep the following in mind while taking their initial steps into this digital market.
– Homepage message and its tone. – Content Marketing.
– Using headlines with strong verbs to draw attention.
– Offers attract a lot than they seem to!
– SEO Optimization is a must!
1. The Homepage holds the key to a lot of traffic! An Attractive homepage that is inviting to a person at first glance can do wonders and bring in traffic that has high chances of conversion! Every change starts from where you begin or your starting point and having an eye-catchy homepage can actually help your business improve its identity.
2. The web is a sucker for interesting and relevant content making Content Marketing come among the ranking online techniques to attract leads. The impact of the pandemic has lead people to pursue things that were only in their minds and an example of that was clearly the hype content marketing received over this period of time. Google changing its content norms is an easy example stating that people now have the time to actually sit and read what you've written on your site and not just browse

3. Headlines can create a storm in your reader's mind and can actually be the tipping point for the lead to click! Strong verbs can give them the urge to go further and that is what one should tap with a headline. Crispy, to the point, and less time-consuming are the trifecta you should see in your headline.
4. Offers can actually retain more traffic on your site despite a shabby headline. At the end of the day, a person would be down for a good offer rather than a good headline, not that a strong headline can not do the same. An offer can call to that side of a customer that actually makes them a customer!
5. SEO Optimizing is the one thing that revolutionizes digital marketing. Studies show that Google gets more than 3.5 billion searches worldwide in a single day and the power that such keywords carry. There are certain words that have a higher search frequency and are hence known as keywords. Google searches for content with the keyword that you've typed and gets you the content most relevant to what you've searched.
This basically sums the whole lead generation part in digital marketing, but what matters the most is if you have actually got the Best digital marketing service in London. Knowledge about what you'll be getting or what one should expect holds the key to a proper relation between the client and the service provider. The results that you would get after the service will be the beginning of a long-term relationship, and at Kiwek we believe to educate you about the likes of digital marketing and how one should choose wisely and according to the product or service they deal in. While providing the best digital marketing service in London we aim to keep the position we hold on top with our top-notch strategies that have proven fruitful for many businesses.
The above points can help you gain confidence if what you chose is indeed the best and the results too would do the same for you.